The Jury
The IoT Business Hub 2022 jury is in charge of analyzing the entries and awarding the event's prizes. Its diversity, expertise, and experience make it a leading team for reviewing and qualifying applicants' IoT projects.
Presentation of the members of our jury: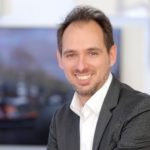 Bernardo Cabrera
Director of the IoT Objenious BU Bouygues Telecom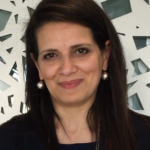 Chafika Chettaoui
Chief Data Officer
AXA France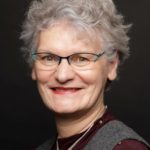 Marie-Claude Dupuis
Director of Strategy, Sustainable Development and Real Estate
RATP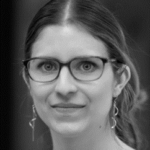 Célia Garcia-Montero
IoT Journalist
Journal du Net

Franck Welter
AWS EMEA Partner Manager
Sylvain Chevallier
Associate
BearingPoint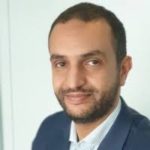 Ouassim Driouchi
Associate
BearingPoint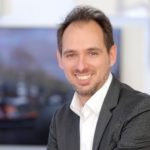 "A graduate of the Institut Mines-Télécom and the Conservatoire National des Arts et Métiers, Bernardo CABRERA joined Bouygues Telecom in 2003. Involved in the development of IoT from the beginning, he participated in the development of M2M for more than 10 years and in the launch of the Objenious subsidiary in 2015, notably as a member of the LoRa Alliance Board. In 2019, Bouygues Telecom is bringing together its M2M and IoT activities under the Objenious brand and appointing Bernardo CABRERA as its director with the ambition of offering a global IoT and ever more innovative and personalized solutions thanks to the complementary nature of its various networks. Today, Objenious is the only IoT player in France to offer all the new cellular IoT technologies (4G, LTE-M, NB-IoT and 5G)."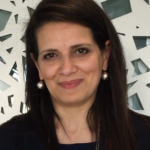 Chafika Chettaoui is currently Chief Data Officer at Axa France.
Previously, she was Chief Data Officer of the SUEZ group, with the mission of supporting the group's transformation by accelerating the use of data to improve performance and customer satisfaction and to create new business models. Its transformation strategy is based on technical, organizational and cultural pillars through a collaborative & agile delivery methodology involving different business, information systems and human resources expertise.
Ms. Chettaoui is a PhD/engineer in Mathematics and Computer Science and started her career in consulting with large groups in the banking & insurance, retail and pharmaceutical industries, on projects around data governance and data science. She joined L'Oréal in 2010 to build the strategy and data organization of the Research & Innovation department. It implements a methodology centered on change management allowing the adoption of new analytic uses by researchers and evaluators with the objective of increasing productivity, innovation capacity and securing decision making. In 2017, she led the Analytics team of Teradata Group in France, a global leader in analytical solutions, to support large groups in their digital transformation.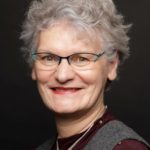 Marie-Claude DUPUIS is a graduate of the Ecole Polytechnique and a general engineer of the Mines. She became head of the Nuclear Installations Division at the DRIRE Centre, then successively head of the standardization and international affairs office and head of the SQUALPI at the General Directorate for Industrial Strategies, within the Ministry of Industry.
In 1998, she was appointed head of the Industrial Environment Department of the French Ministry of the Environment. In 2005, she became the Director General of Andra.
She joined the RATP group in 2014 as Director of the Rolling Stock Bus Department. Appointed in 2017 as a member of the Comex and Director of Strategy, Innovation and Development, she is now Director of Strategy, Sustainable Development and Real Estate.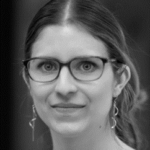 A 2015 graduate of Strasbourg's Centre Universitaire d'Enseignement du Journalisme (CUEJ), Célia Garcia-Montero began her career in Alsace. She specialized in economic and digital news, before joining the editorial staff of the Journal du Net at the end of 2018 to take charge of the IoT section.

At AWS (Amazon Web Services), Franck Welter is currently the General Manager for Europe, Middle East and Africa, in charge of developing partnerships with service companies and software vendors. The AWS Partner Network develops innovative solutions to accelerate the customer journey to the cloud and help customers create value by taking full advantage of the AWS platform. Passionate about change management and innovation, Franck has acquired more than 30 years of experience in strategy formalization, transformation, business development, direct and indirect sales, acquired within major players in new technologies.
Sylvain Chevallier is a partner in the consulting firm BearingPoint, in charge of the Telecom and Media sector. For over 20 years, he has been assisting major telecom operators in their transformation, particularly in the areas of fixed and mobile broadband, convergence and IoT.
He has developed a particular expertise in strategy, marketing, business planning, customer relationship management, performance management, organization and IT transformation (CRM and Billing).
He founded the IoT Business Hub, the French think tank of reference on IoT.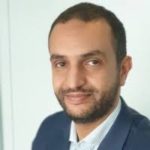 Ouassim Driouchi is a partner at the consulting firm BearingPoint, in charge of the Telecom and IoT activities.
A graduate of Télécom Paris, he has been helping telecom operators with their transformation for over 15 years, particularly in the areas of strategic marketing, product marketing, customer experience and operational excellence. Since 2018, Ouassim has also been supporting public and private organizations in Europe and Africa to help them leverage the transformational opportunities offered by IoT. He founded and pilots the IoT Business Hub, a leading think tank on IoT, composed of 800+ IoT professionals representing 15+ industries.
Ouassim teaches at Télécom Paris, ESCP and Neoma Business School.