The annual meeting of IoT players in France
BearingPoint is highlighting the most outstanding connected services of the year, by organizing the IoT Business Hub. Any organization with an activity in France that has successfully implemented IoT projects is invited to apply. After a demanding selection process, the most promising projects are rewarded at an annual event held in Paris.
The first edition of the IoT Business Hub was held on February 5, 2019.
The second one took place on February 6, 2020.
The third was held on October 12, 2021.

The new edition was held on

October 20, 2022.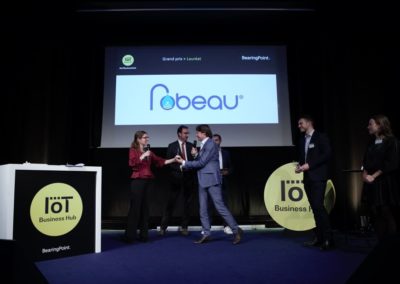 The smart city and lighting management, the development of IoT in the construction sector, the Smart Home, the impact on the retail sector, the development of transport and logistics ... Health crisis obliges, the 2021 edition was the opportunity to focus on health issues (development of preventive medicine, personalized, predictive and participatory through IomT).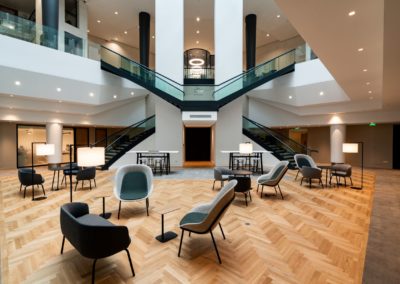 Connected Retail, Smart Building/Home, asset maintenance, risk prevention, health... The IoT Business Hub trophies that reward the most outstanding IoT projects of the year were awarded on Thursday, February 6, 2020.