The IoT Business Hub is excited to introduce its brand new newsletter format!
Each month, we offer you an in-depth analysis of a key topic in the Internet of Things business news, followed by some thematic inserts.
April 23, 2022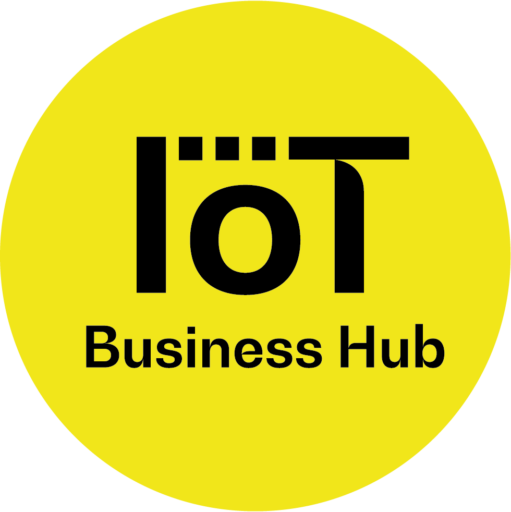 An analysis of the changes in the B2B IoT value chain
And it's only natural that our first edition of 2022 focuses on the Sigfox receivership. The LPWAN pioneer and global 0G network operator, previously hailed as the flagship of French Tech, had been searching for several months for a buyer willing to take over the company as it faces an estimated 155 million euros in consolidated debt. While it has just chosen Unabiz, the Singaporean operator and historical partner of Sigfox in AsiaLet's go back in time to try to understand how an operator whose network serves 1.4 billion people in 75 countries and whose market is booming, could find itself facing such difficulties.
At first glance, the conjecture seems indeed favorable to Sigfox. Even taking into account the global shortage of cellular chips and skilled workers, the B2B IoT market grew by 22% in 2021, just a few points below forecasts, driven by the maturation of several connectivity technologies including LPWAN.
But a closer look reveals that Sigfox is paying hard for being slow to pivot to the most profitable segments of the IoT value chain. For several years now, growth has been moving away from the upstream part of the chain (hardware manufacturers and connectivity operators) and towards the downstream part (platforms and verticalized services). Incumbents are now investing to capture the value generated in downstream segments, as Vodafone recently illustrated with the launch of its Digital Asset Brokera blockchain platform allowing connected objects (here electric cars and charging stations) to conduct financial transactions autonomously, with the ambition of opening the way to new business models based on the "Economy of Things". Even IoT Valley, a major technology hub in Toulouse and a major stronghold of Sigfox, is considering renaming itself "Data Valley" to better reflect its new ambitions to address data processing and analysis projects.
Sigfox has relied for too long on a business model centered around the development and deployment of physical and cloud infrastructure. This was quite sufficient to ensure its health as long as their network continued to expand rapidly, but the world has only a finite number of regions in which to deploy a cost-effective network, let alone the massive deployment drag imposed by the pandemic. Although Sigfox took its first steps toward data analytics services in 2021 by migrating to Google Cloud, they came too late to prevent its growth from stalling.
Two other obstacles are now bogging down the company: first, the maturation of competing connectivity technologies that have eroded Sigfox's market share. The incumbent operators are now using NB-IoT, all those wishing to free themselves from these same operators are using LoRa, not to mention 5G. Under attack from all sides, Sigfox now operates only 3% of the global LPWAN network.
Secondly, Sigfox is an industrial startup whose added value is based on the manufacturing of physical components: it structurally requires heavy R&D investments and proposes a return on investment more deferred in time than a PaaS or SaaS startup, which will more easily attract capital from investment funds. Another French Tech champion has paid a high price for this phenomenon: Agricool, a Next40 member specializing in urban agriculture, was also placed in receivership in March, its high R&D costs having saddled it with debt.
Although Sigfox successfully sold its German operations to raise cash, its failure to do the same in France and the United States prevented it from raising enough funds to cover the immediate and long-term costs of its new strategy.
Nine rival buyers have expressed interest in taking over the company, confident in the quality of its established network and the potential of LPWAN technologies. After many months of exchanges with the company and the Toulouse Commercial Court, eight of them were rejected, proposing an insufficient stake to cover the company's debts, their interest being mainly to buy the French and American subsidiaries, which were deemed to be in good financial health, finally revealing Unabiz as the final buyer of the group for 3.3 million euros. Ironically for many of them, the US branch was also placed in receivership… on April1st.
Safety first
Five critical vulnerabilities in Microsoft Azure Defender for IoT were detected in late March, allowing the password reset mechanism to be exploited to penetrate a connected object and fully compromise the network to which it is attached. Although patches have already been put online to plug these breaches, they remind us how the rise of the IoT has drastically extended the attack surfaces of our information systems and require appropriate solutions and reflexes.
Novices can consult a quick guide published by ZDNet.fr to get familiar with some basic best practices for connected object security. For insiders looking for the best way to extend their Zero Trust strategy to their IoT environment, we offer Secure Access Service Edge Discovery.
IoT goes green
For its 2022 edition, the IoT Business Hub will dedicate its activities to how IoT is set to emerge as a central topic for enabling businesses to meet their green commitments, not only by paving the way for the development of new sustainable services made possible by these technologies, but also by working to make these technologies themselves greener.
The oneM2M initiative proposes five fundamental principles for the design of a sustainable IoT solution, which we recommend you consult: interoperability, open standards, modularity, reusability, and scalability enabled by the four previous pillars.
Do these principles inspire you to come up with an innovative IoT solution to save the planet? Are you designing or already operating such a solution? So don 't hesitate to apply to the IoT Business Hub 2022, until June 21 (May 31 for first-time applicants)!