The IoT Business Hub 2021 jury is in charge of analyzing the submitted entries and awarding the event's prizes. Its diversity, expertise, and experience make it a leading team for reviewing and qualifying applicants' IoT projects.
Presentation of the members of our jury: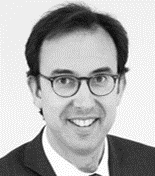 Sylvain Chevallier
Associate
BearingPoint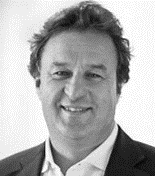 Vincent Cotard
President
Sanofi Consumer Healthcare France
Opella Healthcare France

Emmanuel Cox
Manager Data and Digital Acceleration
SNCF Réseau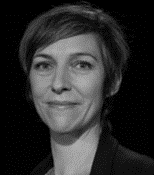 Valerie Cussac
Executive Vice President Smart Mobility Services
Orange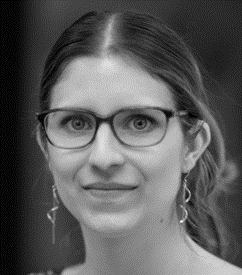 Célia Garcia-Montero
IoT Journalist
Journal du Net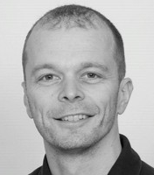 Emmanuel Passilly
Investment Manager Smart City
Caisse des Dépôts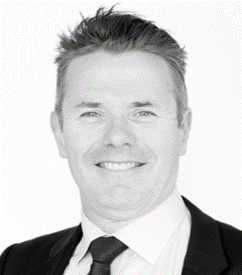 Michel Vanhaesbroucke
Director
EDF Pulse Croissance
Sylvain Chevallier is a partner in the consulting firm BearingPoint, in charge of the Telecom and Media sector. For over 20 years, he has been assisting major telecom operators in their transformation, particularly in the areas of fixed and mobile broadband, convergence and IoT.
He has developed a particular expertise in strategy, marketing, business planning, customer relationship management, performance management, organization and IT transformation (CRM and Billing).
He founded the IoT Business Hub, the French think tank of reference on IoT.
Vincent Cotard joined Sanofi in 2015 from GSK where he was VP Australasia for the consumer division. Since 2015, he was head of the Consumer Health Care (CHC) Eurasia-Middle East before taking over as head of Sanofi CHC France in March 2019. He has more than 25 years of experience in the consumer products and consumer health industry in marketing, sales and general management. He is president of the French Association Selfcare NerèSformerly AFIPA. He has held several positions in professional associations (AESGP, LEEM, President AFIPA, …).
Emmanuel COX graduated from NEOMA Business School in 1991. He first worked for the SNCF Group in sales and marketing for Freight and TER, and then progressively moved on to IT and Transformation program management. Since 2015, he has been involved in the acceleration of Digital for SNCF and its subsidiary SNCF Réseau, in particular through his active contribution to the creation of the Fab IOT and the realization of numerous projects at the crossroads of technologies and uses.
Convinced of the strength of partnerships and openness to ecosystems in order to accompany these in-depth changes, Emmanuel COX is also co-founder of theInnovation Makers Alliancewhich brings together 70 major groups and organizations in France, and the Rail Open Laba platform for the co-development of digital solutions for the railway industry shared with RATP Group, the Federation of Railway Industries and SERCE.
As of July 1, 2019, Valérie Cussac is Executive Vice President of Smart Mobility Services on the Orange Business Services Executive Committee.
Valerie has held various management positions at Orange in the areas of technical, marketing and business development on the consumer and business markets. for nearly 10 years in the B2B market. It has contributed to the expansion of the network Orange mobile in Europe and the Middle East.
Valerie is passionate about the mobile industry because it can be combined with with other digital technologies and bring to the different actors of the company and of the public sector. With her team, she accompanies corporate clients in order to draw digitalization, and in particular the arrival of 5G and the Internet of Things, in three key sectors of activity: the connected automobile, the industry of the future, and Smart Cities & Buildings.
Valérie is a graduate of the Ecole Centrale Supélec in Paris.
A 2015 graduate of Strasbourg's Centre Universitaire d'Enseignement du Journalisme (CUEJ), Célia Garcia-Montero began her career in Alsace. She specialized in economic and digital news, before joining the editorial staff of the Journal du Net at the end of 2018 to take charge of the IoT section.
After starting his career in telecoms (Bouygues Telecom and TDF), he joined Caisse des Dépôts in 2009 to support the digital development of territories. Its division invests in data, IoT, citizen relations and proptech to leverage local public policies.
Michel Vanhaesbroucke is Director of EDF Pulse Croissance, the investment fund and the EDF Group incubator, that he a created in 2017. Since near of 30 years in the sector from energyMichel Vanhaesbroucke a accompanied several projects structuring in the supply in energy at GDF and EDF Trading Logistics. It has then was director Major Accounts of GDF, then director of of all of all sales BtoB sales of GDF / GDF SUEZ / Engie.