The IoT Business Hub 2020 jury is in charge of analyzing the entries and awarding the event's prizes. Its diversity, expertise, and experience make it a leading team for reviewing and qualifying applicants' IoT projects.
Presentation of the members of our jury: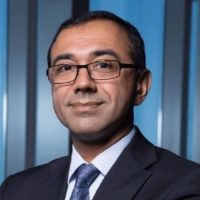 Vivek Badrinath
CEO, Vodafone Business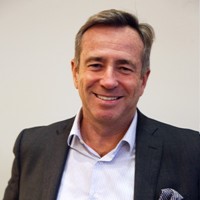 François Barrault
President, iDate Digiworld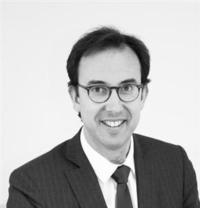 Sylvain Chevallier
Partner, BearingPoint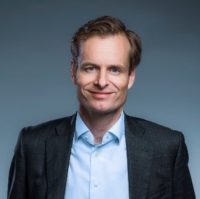 Jean Guillaume Despature
Chairman of the Management Board and Chief Executive Officer, Somfy Group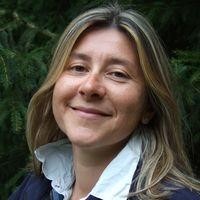 Sandrine Macé
Professor at ESCP, Scientific Director of the IoT Chair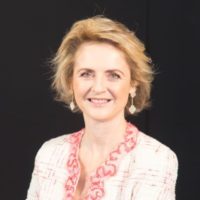 Anne Lange
Member of the board of directors of large groups
Vivek Badrinath has joined Vodafone and the executive committee as CEO of AMAP. Vivek has also been appointed interim CEO of Vodafone Business, responsible for Vodafone's B2B operations worldwide. Previously, he was Deputy CEO of the international hotel group AccorHotels, and Deputy CEO of the telecommunications operator Orange.
François Barrault is the president of IDATE DigiWorld since 2011. He started his career at IBM as a researcher in Robotics and Artificial Intelligence. During his career, he created several companies that he sold. He has held various CEO positions in major global companies. He is a member of several public and private company boards, advisory boards, private equity funds and foundations.
Sylvain Chevallier is a partner at BearingPoint, in charge of the telecom sector in France and BearingPoint Belgium. For 18 years, he has been supporting major telecom operators in their transformation, particularly in the areas of fixed and mobile broadband, convergence and IoT.
He was appointed Chairman of the Management Board and Chief Executive Officer of Somfy Group on March 9, 2016. He was already a reference family shareholder of Somfy Group since 2015. He is also Chairman of the Supervisory Board of Damartex SA. From 2006 to 2013, he held various positions within the Somfy Group, before leading the creation of Somfy China between 2010 and 2013, after the launch of a joint venture with the Chinese leader Dooya. Previously, he was a consultant at BearingPoint and at Axiome. Jean Guillaume Despature is a graduate of the Ecole Polytechnique Fédérale de Lausanne and holds a TRIUM MBA (HEC – LSE – NYU).
Anne Lange is a member of several boards of directors, including those of Orange and Pernod Ricard. A senior civil servant, she began her professional life in the Prime Minister's office and a few years later became the general secretary of the Internet Rights Forum. She joined Cisco in 2004 to pursue an international and digital career that has seen her hold executive positions in France and the United States, notably within the Internet Business Solution Group. In 2013, she created her own company, Mentis, specializing in connected mobility solutions, which she has since sold. Anne Lange is a specialist in corporate transition and acts as a Senior Advisor to executives facing major change challenges.
Sandrine Macé has a PhD in marketing and is a professor at ESCP Europe. She is Scientific Director of the IoT Chair, developed in partnership with Schneider Electric, Société Générale Insurance, and Valeo. She is also the Scientific Director of the Marketing and Communication Master at ESA Beirut. She has contributed to the writing of several books.