The IoT Business Hub has awarded 4 IoT projects that have marked 2018 in France!
Learn more about the winning projects and find more details in our connected services white paper.
Startups / SMEs Award

Hiboo offers a monitoring solution for industrial assets for the construction and logistics industries (position, usage, shocks) but also for telemetry (temperature, power supply) in other areas such as the cold chain for example. The Hiboo solution is offered as a turnkey solution: sensor, platform, API and data processing.
The IoT in your home
We are developing in-house our connected object, the Hiboo Lapone 1.0. This object has been entirely designed and developed in France. Our production and assembly line is based in Brittany, the plastic of the box is injected in Loire Atlantique.
Your candidate project
We provide a global solution allowing manufacturers to exploit and interpret :
on the one hand, data from their already connected equipment (Volvo, Caterpillar, Bell, etc.): this data is rarely used by operational staff because of its heterogeneity and the multitude of platforms to be consulted
on the other hand, to collect information from assets without on-board power or that cannot be connected (panel, crane part, trailer, waste container, industrial refrigerator, etc.)
When aggregated, this data allows us to make better business decisions and improve our customers' operating margins.
Operational Excellence Award

TEEPTRAK is a French startup specialized in IoT dedicated to real-time industrial performance monitoring. TEEPTRAK combines the principles of Lean Management *with the latest communication technologies* to identify and visualize the causes of downtime in any production situation. Its systems aim to detect blocking points in industrial processes to reduce production stoppages and optimize the use of equipment at lower costs, while keeping the operator at the center of operations.
The IoT in your home
TeepTrak brings to its customers a know-how that creates value in the field of industrial IoT.
TeepTrak's founder combined his know-how in electronics and his expertise in operational excellence to create the company and lead its various R&D advances. The CTO of TeepTrak is specialized in automation and IT, with more than 15 years of experience in web development.
Your candidate project:
Perftrak is a machine performance monitoring IoT solution that enables plants to easily consolidate performance information from multiple pieces of equipment, identify and quantify the origins of performance losses.
PerfTrak stands out from other systems (MES/ERP) because of its ease of installation, its price 10 to 20 times lower than competing solutions, and its intuitive use, which is accessible to both managers and operators.
The Innovative Service Award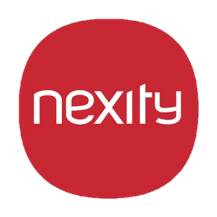 Nexity is France's leading integrated real estate group, active in all areas of real estate development and services (residential real estate, commercial real estate, real estate services for individuals and companies, networks and customer relations, urban planning).
The IoT in your home
Nexity has clearly identified ioT as a way to make the real estate offer (tertiary and residential) more intelligent and thus increase its added value for our individual and corporate customers.
Your candidate project
Eugenie, is a "smart home" offering that connects the resident to their home, their landlord, their neighbors and their neighborhood.
In concrete terms, it is a smartphone/tablet application that allows you to control your home (windows, heating, lighting, smoke detection) and offers multiple services to put you in touch with your landlord, neighbors and the neighborhood.
For more information: eugenie.nexity.fr
The Technological Innovation Award

Somfy is a French industrial group founded in 1969. Historically based in Cluses in Haute-Savoie, it is today one of the world leaders in motorization, home and building automation and alarm systems.
The IoT in your home
200 people working on the development of our solutions, in various fields (front end, back end, quality, marketing…).
5 connected objects launched in 2 years (thermostat, lock, cameras).
Your candidate project
TaHoma, a global and scalable solution. To gradually or completely transform your home into a connected home: shutters, blinds, lighting, heating, gate, garage door, camera, alarm …