Magma Technology revolutionizes the supply chain by offering a new generation of logistics visibility.
Thanks to the combination of connected objects (IoT) and artificial intelligence, logistics containers are becoming a key source of information for tracking transported goods and optimizing the container fleet.
Magma Technology already has 14 major customers who use its solution on a daily basis.
Digital delivery tracking project for L'Oréal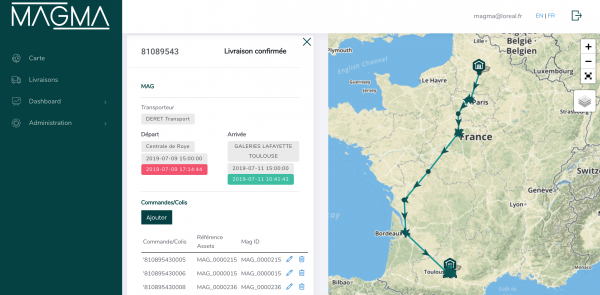 L'Oréal, the world leader in cosmetics, turned to Magma Technology to implement its digital delivery tracking project.
The challenge is to improve the level of information available to points of sale and to increase customer satisfaction while reducing its carbon footprint.
Results: L'Oréal was able to track 100% of its deliveries in real time, improve carrier service rates, and reduce its environmental impact with connected packaging.
Why did you join the IoT Business Hub?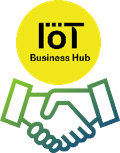 "It is a real opportunity for us to have joined the IoT Business Hub and to be part of an engaging community carrying strong values such as innovation, technology and knowledge sharing.

In addition, the IoT Business HUB facilitates connections with large corporations and fosters collaboration between these major players and startups."
What Magma Technology brings to the IoT Business Hub

"Magma Technology's simple and innovative approach allows the IoT Business Hub to open an additional door to IoT usage.

The Magma approach represents a real breakthrough compared to traditional delivery tracking solutions. It therefore allows to address increasingly significant ROIs while minimizing the time of deployment at the customer (1 month vs. 18 months for traditional solutions).

The collaboration with BearingPoint consultants also brings a real advantage: Technological from the Magma teams and Business from the BearingPoint consultants, which allows us to have a 360° view on the client's issues."