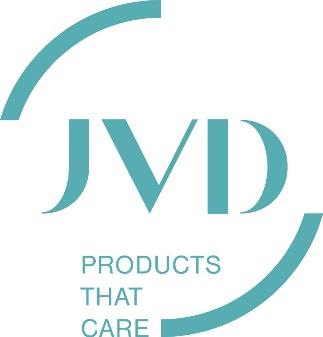 JVD is the
French leader
in the design and manufacture of hygiene and hotel equipment. Based on a French know-how and rich of more than 35 years of experience, JVD radiates today in more than 100 countries in the world, through its two universes, Hospitality and Hygiene. A specialist in hygiene products for professionals, JVD distinguished itself with a
global innovation
three years ago with the marketing of a range of connected hygiene products, its
"Smart Cleaning"
offering.
With a hundred employees today, JVD is committed to air purification and the protection of our health thanks to its innovative hygiene products. Made in France, JVD products are manufactured in the Nantes region thanks to an ecosystem of suppliers in the region and to committed employees.
HygiaConnect, Smart Cleaning solution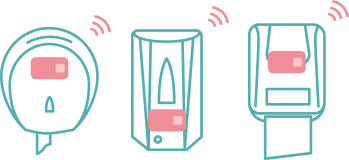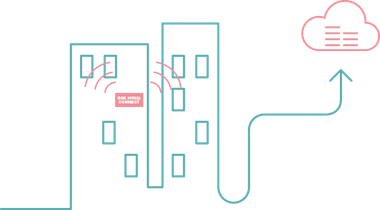 HygiaConnect
: the first smart cleaning solution, 100% made in France. By relying on advanced technology, JVD puts forward the digitalization at the service of cleanliness and well-being of users, thanks to this innovative range. A complete range of connected equipment including hand towel dispensers, hydroalcoholic gel dispensers and waste garbage cans.
Using software and sensors, this equipment measures, alerts and informs cleaning professionals in order to guarantee the comfort and hygiene of all public areas.
Indeed, the implementation of a complete and controlled solution allows professionals using HygiaConnect to know the exact level of consumables (level of soap, paper, filling of waste garbage cans, frequentation of the premises or a comfort/air quality index). This Smart Cleaning solution improves the daily life of both hygiene professionals and users. By avoiding stock-outs, JVD provides its customers with the means to optimize their consumables and costs.
More information on
jvd.fr

Discover HygiaConnect in
video

Why did you join the IoT Business Hub?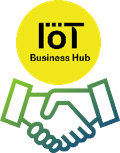 "Join an open, dynamic, international and diversified ecosystem to promote the digitalization of the service industry.

The community will allow us to present our products and to confront them with the most demanding players.

For 35 years JVD has been an actor of the industrial world. The digitization of our businesses requires us to constantly offer new products to meet new requirements, practices and needs.

The events organized by the IoT Business Hub are mirrors of our thinking and our products. For example, the competition organized each year by the IoT Business Hub brings together a panel of judges that allows us to confront different realities."
What JVD brings to the IoT Business Hub

"JVD is based in the West of France, in Nantes. We bring our freshness and spontaneity.

JVD is an industrial company that has been developing hygiene and hospitality products for 35 years. Our knowledge of companies providing cleaning services (ONET, ATALIAN, GSF, …) and its ecosystem (FEP, ARSAG, …) are elements of our daily life.

Our experience in developing an IOT product, 100% Made in France, from an idea to its industrialization through validation, certification, hosting & transmission, security, … are steps that we could also share with other members of the IOT Business Hub.

JVD has 3 subsidiaries in Asia, Spain and Mexico. The products are sold in more than 100 countries. This international experience can also be shared.

JVD's ambition is to be the world leader in smart-cleaning. We bring our ambition and drive to become a reference in IOT solutions."