IoT Newsletter
Twice a month, BearingPoint's IoT Business Hub compiles all the latest IoT news and innovations to create a concentrated must-know in the IoT field.
January 27, 2021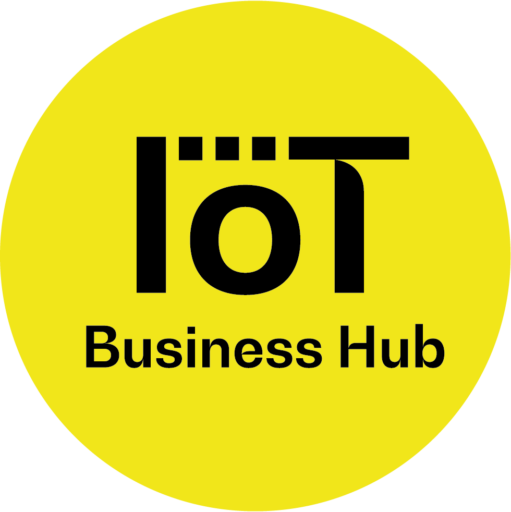 From January 11 to 14, 2021, the traditional and expected CES show was held. Pandemic obliges, this year, the event took place in virtual, which did not prevent manufacturers and other actors of new technologies to unveil some of their latest IoT innovations. A look at some of them.
Samea innovation industrializes its multifunctional and multi-protocol connected sensor
The French SME has developed and is starting to market its multifunctional and multi-protocol connected sensor. It includes functions such as humidity, temperature, air quality and ambient light measurement, targeting the smart home and smart building markets.
Feeloo, a connected medallion to monitor your cat and keep it in shape
Ubiscale, a start-up from Rennes, has developed this medallion to easily find all runaway cats. In addition to being able to monitor it, Feeloo measures the cat's action times, sleep cycle and rest time and warns when its behavior changes.
Airthings develops Arthings Wave Plus, an intelligent airborne virus risk detector
Airthings has developed its flagship solution "Airthings Wave Plus" for B2B. The principle? A solution to assess the level of risk of virus transmission in a building by evaluating four factors related to the spread of airborne viruses: virus survival rate, natural body defenses, room occupancy and ventilation rate.
Kawantech from Toulouse presents its global solution for intelligent and connected public lighting
Kawantech's objective at CES 2021 was to gain visibility and accelerate the commercial deployment of its smart and connected street lighting solution. Their solution allows for energy savings of up to 70%, thanks to a system that varies the intensity of the lighting and the width of the light beam of a street lamp, depending on the recognition of human activity in the vicinity.
Philips Hue connects old classic switches
At CES, Philips Hue unveiled its solution for making conventional lighting smart. The module is positioned behind an existing conventional switch and allows the latter to be controlled via the dedicated application or voice command to control the lighting. It will be commercialized in spring 2021.
Schneider Electric unveils its intelligent electrical panel
Schneider Electric, leader in the digital transformation of energy management and automation, today unveils its Wiser system: a new generation of residential electrical panel for the European market. This innovation will allow all energy needs of connected devices to be controlled from a single location using artificial intelligence algorithms, transforming connected homes into responsible connected homes.
Myriota to Provide Satellite Connectivity to South Australia – 21.01
The Australian company Myriota is working with the South Australian government on the SASAT1 project, a low earth orbit satellite project. The goal is to provide data to improve the state's solutions for emergency services, the environment and water quality. As part of the project, Myriota, which designs credit card-sized IoT devices, will have the role of collecting data on weather events.
BICS partners with SFR to extend NB-IoT connectivity to France – 21.01
International communications company BICS, in collaboration with French mobile operator SFR, is expanding the global coverage of its NB-IoT connectivity. This expansion will strengthen BICS' ability to directly integrate 2G, 3G, 4G, NB-IoT and LTE-M/Cat-M1 connectivity into OEM and IoT players' devices via BICS' comprehensive SIM for Things IoT solution.
Delta Dore focuses its strategy on its IoT platform- 11.01
The French manufacturer of solutions for the connected home is focusing its IoT strategy around a platform to promote product interoperability and grow the smart home market. New service bricks will be proposed to create rules engines that make Delta Dore products and those of its competitors work together.
Google acts on Fitbit acquisition while antitrust investigations are still ongoing – 15.01
Google makes official the acquisition of Fitbit for $2.1 billion. This announcement comes as neither the Australian Competition and Consumer Commission (ACCC), the Federal Trade Commission (FTC) nor the Department of Justice (DoJ) in the United States have closed their ongoing proceedings. These organizations are concerned about the U.S. giant's stranglehold on the health data harvested by Fitbit's connected products and potential abuse of dominance.