IoT Newsletter
Twice a month, BearingPoint's IoT Business Hub compiles all the latest IoT news and innovations to create a concentrated must-know in the IoT field.
April 8, 2021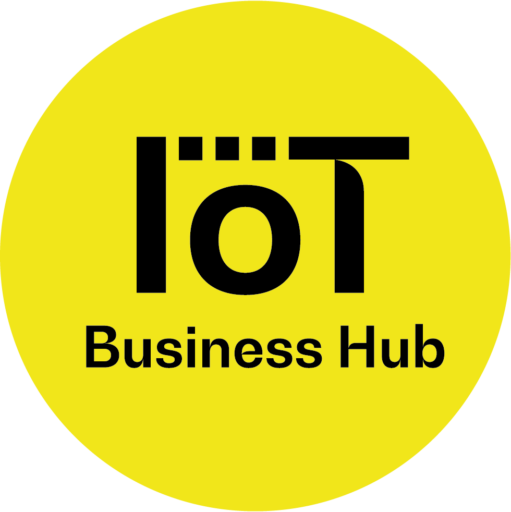 BearingPoint launches the 3rd edition of the IoT Business Hub Awards
With its think tank as a reference on IoT in France, which gathers 750+ IoT professionals from 10+ industries, BearingPoint will launch the3rd edition of the IoT Business Hub Awards on April 12th.
This edition will pay particular attention to IoT projects serving health and social ties, and will once again bring together a prestigious jury.
You have conducted an innovative IoT project and want to highlight it? Apply from April 12 to midnight June 20 on iotbusinesshub.com.
All Early birdsapplications submitted before May 17, 2021 will receive personalized feedback from our IoT experts to optimize the application before the application deadline on June 20.
Three start-ups join the IoT Valley Accelerator Program – 29.03
Toulouse's Internet of Things ecosystem, IoT Valley, welcomes three new start-ups to its acceleration program: BeOn IoT (a connected tractor that tracks parts and packages in real time), Stackeo (a SaaS solution designed to accelerate the industrialization of connectivity solutions) and Zero Code Automation (a control solution for electricians and maintenance workers). These three startups will be supported for twelve months by the IoT Valley teams in structuring their sales, preparing their fundraising, initial recruitments and the ergonomics of their product.
Sustainable building expert Interel announces new financing of 6 million euros – 24.03
Jolt Capital, a leading player in B2B and deep tech growth capital in Europe, announces an additional €6M financing round in Interel, the IoT specialist in smart and sustainable buildings. Over the past 10 years, Interel has established itself as a leader in the control of intelligent hotel rooms focused on reducing energy consumption and optimizing the guest experience. This new financing will allow Interel to enter new markets such as student housing and retirement homes.
Kerlink and Hydrao deploy IoT shower solution in more than 30 hostels in the US – 30.03
Two French Internet of Things companies, Kerlink (specialist in solutions dedicated to the Internet of Things) and Hydrao (manufacturer of innovative demand-management solutions) combine their technologies to deploy an innovative shower network for a large American chain of hostels (HI USA). The company is expected to reduce its water consumption by nearly 4 million liters per year. This is the world's first large-scale deployment of a LoRa network of communicating showers, which will tell HI USA customers in real time how much water they are using to shower, through a sequence of colored LEDs.
Sigfox IoT network simplifies maintenance of Citycare defibrillators for 24/7 access – 01.04
Citycare and Sigfox launched the first Sigfox connected automated external defibrillator (AED) in 2018. Sigfox's partners have also been mobilized in this context: Adeunis, which provides the transmitters integrated with the AED, and Vertical M2M, which offers the CommonSense IoT platform to retrieve and analyze transmitter data.
In 2021, Citycare is launching a new defibrillator, the Patriot®, designed around the Sigfox transmitter. This new solution will allow to find the nearest working defibrillator with an integrated application that will guide citizens to provide first aid while the emergency services are on their way.
Microsoft has joined the IoT M2M Council to accelerate IoT adoption – 23.03
The IoT M2M Council (IMC) is a trade organization that brings together solution providers across all branches of the global IoT/M2M ecosystem. BMI recently welcomed Microsoft Azure IoT. The goal of this collaboration is to boost the deployment of IoT systems: the IoT engineering section of Microsoft Azure will use IMC as a platform to stay connected with users deploying this technology.
Nasa calls on start-up CropX to automate and improve field management – 26.03
CropX is an Israeli start-up specialized in soil analysis for agriculture. On March 25, 2021, a partnership between this company and Nasa Harvest was announced. CropX's solution optimizes and automates farm management with its platform that integrates both in-ground and out-of-ground data through sensors. Then, this data and information is transmitted to farmers allowing a more ecological and responsible agriculture that preserves natural resources and improves crops. With this partnership, CropX will be able to exploit, in addition, valuable satellite data for its algorithms.