IoT Business Hub 2020 White Paper
White paper IoT France 2020: The levers of acceleration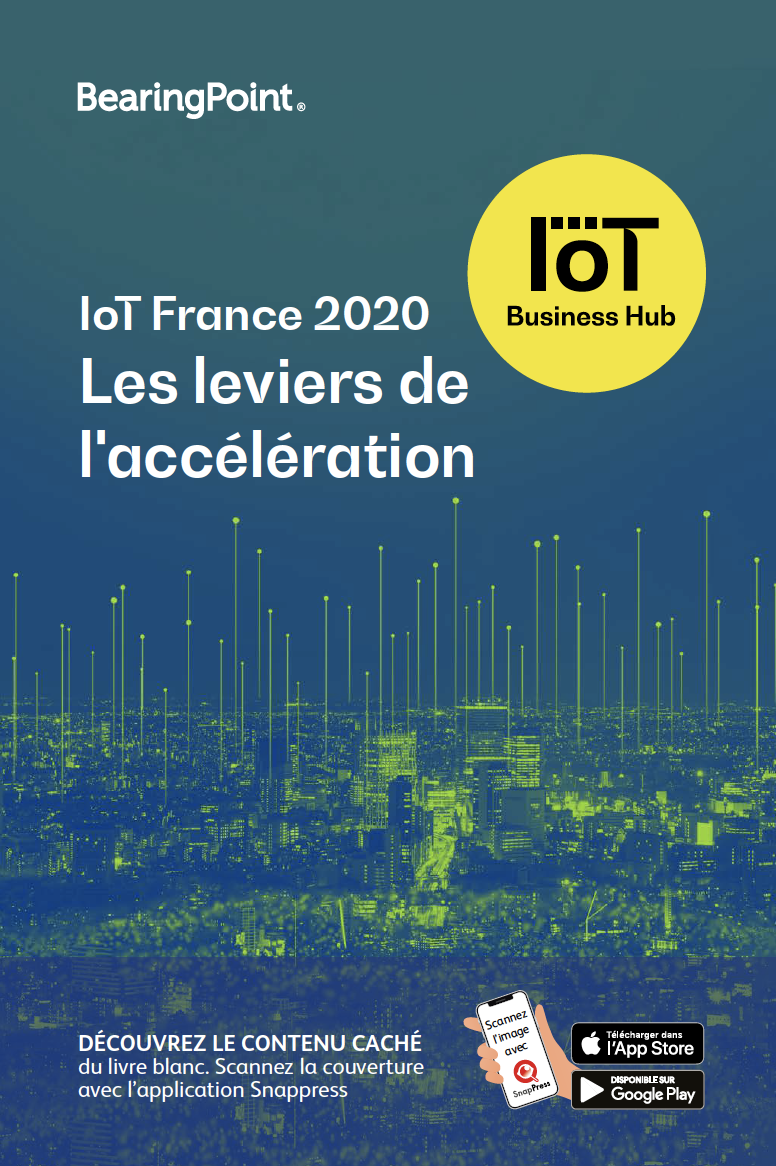 With the release of this2nd white paper, the IoT Business Hub celebrates its first anniversary, and can already boast of having benefited from hyper-growth to match its initial ambition.
Indeed, after only 12 months of existence, there are now 500+ IoT professionals in France who exchanged with the IoT Business Hub teams, and 100+ organizations private and public, startups and large groups, who have been active in sharing knowledge and experience around the IoT transformation. Based on these exchanges, we were able to accelerate our analysis, identify outstanding expectations, and devise solutions to meet them. A big thank you to all those who trust us, and invite us to surpass ourselves more and more.
In order to help you meet your challenges and benefit from the opportunities offered by IoT, this white paper provides you with a number of insights, based on the cross-fertilization between our IoT Center of Excellence and the members of the IoT Business Hub:
our1st edition of theIoT Market Radar France: a census and analysis of 1000+ players with an IoT activity in France, of which we are pleased to deliver some highlights by focusing on the Top 250;
our synthesis of the 7 key success factors of a successful IoT transformation, based on the analysis of 100+ IoT projects conducted in France over the last 2 years;
the update of our IoT highlights timeline for 2019, which is based on the weekly monitoring carried out by our center of excellence, some of which you may have already discovered in our newsletters;
thematic analyses and sectoral sheets to answer some recurring questions asked by several IoT players: the place of 5G networks, the prerequisites for the transition to Industry 4.0, the link between Smart Grids and electric vehicles, real estate performance management, etc.
a focus on the 15 projects nominated for our 2020 Trophies, which have distinguished themselves by the quality of the results obtained and the innovations undertaken.
Want to know more? Download our white paper IoT France 2020: The levers of acceleration